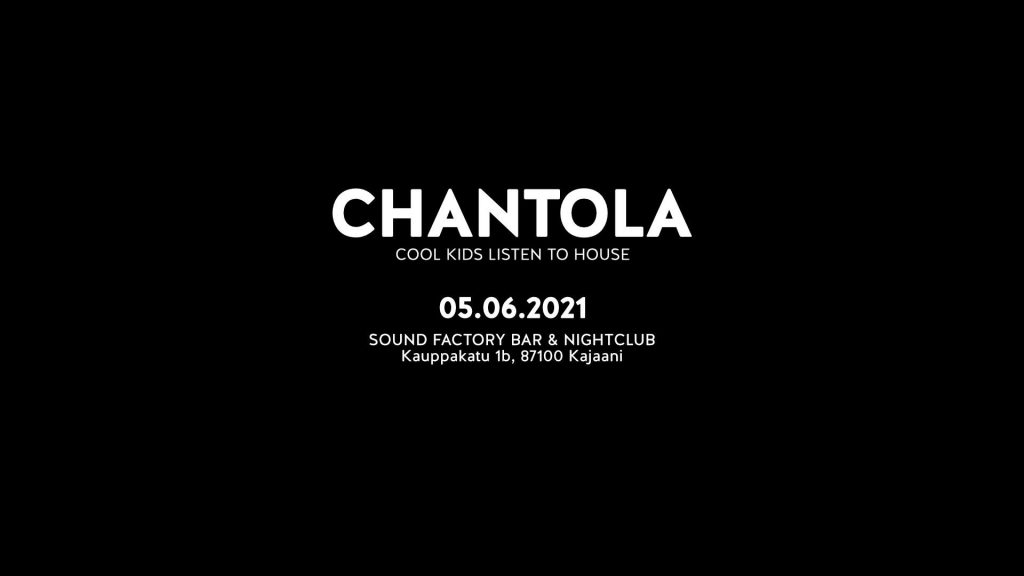 Vuodesta 2003 asti musiikkia tehnyt artisti Chantola saapuu lauantaina 5.6 DJ-keikalle Sound Factoryyn. Chantola on yksi harvoista suomalaisista, jotka ovat päässeet DJ-keikalle Ibizalle ja vieläpä saaren kuuluisimpaan superklubiin Pachaan.
Kuuntele tästä Chantolan DJ-setti Pacha Ibiza yökerhosta: https://soundcloud.com/…/live-pacha-terrace-ibiza-24082017
https://soundcloud.com/chantola
https://www.facebook.com/Chantolamusic
https://www.facebook.com/coolkidslistentohouse
Dekkien takana Chantola:n lisäksi myös talon oma Resident DJ oodeej.
Ikäraja meille on 18 vuotta. Varaathan henkilötodistuksen mukaan.
Tarkemmat soittoajat ja aikataulut tarkentuvat lähempänä ajankohtaa.
Chantola bio:
Finnish DJ/Producer (Spinnin records, Black Hole Recordings, Bonzai Progressive, Hot N Cold Recordings, Mistique Music, Green Martian)Henrik Kantola, aka 'Chantola' journeyed into the world of electronic music at the start of the millennium. Inspired by some of the top jocks and a self driving passion, this young Finnish talent began to produce in 2003. Beginning with Acid Pro and a hardware sequencer, Chantola played with basic loops and short tracks. As the results came, so did his hunger to buy newer equipment and software. It wasn't until 2007 that Chantola really found his break. Teaming up with a Helsinki based producer Jussi Vuorivirta, he formed a duo. Spiritus & Asper was born and full tunes began to materialize. In December 2008, their first completed production "Passion" was snapped up by Oulu based Wavedata Records. As the momentum flowed, so did the label signings. With tunes released on Spinnin' Records, Black Hole Recordings, Baroque Records, Mistique Music, Bonzai Music and many more, this young Producer seem to be doing something right. With several releases in 2009 Chantola really got things going. Having His tracks on several CD compilations and Vinyl. He gained airplay from the biggest stars on the globe like. ARMIN VAN BUUREN, MARKUS SCHULZ, MR. SAM, LEON BOLIER, M.I.K.E, MENNO DE JONG, LANGE, EDDIE HALLIWELL to name a few.